Traveling with your Seated Segway? Our tips: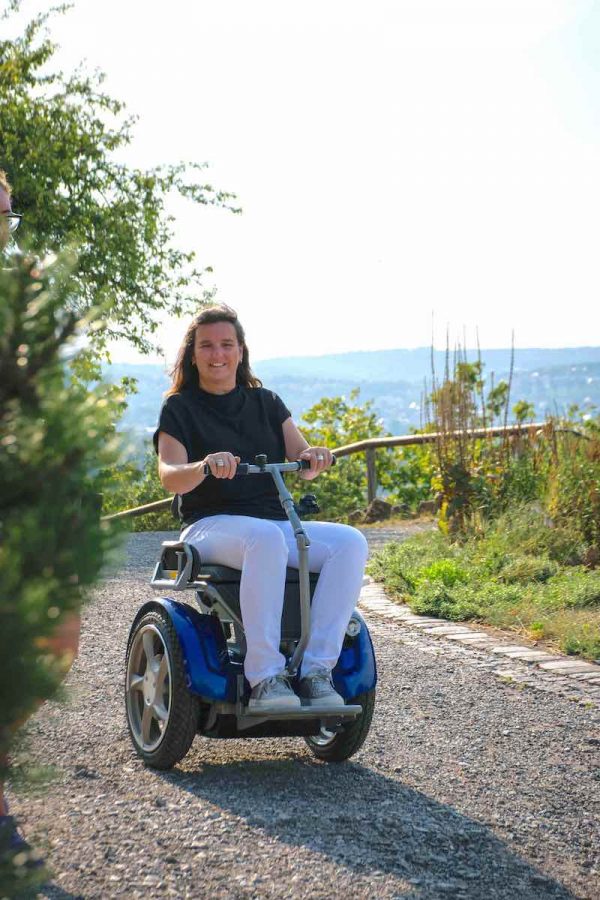 • You must register the Seated Segway in advance via your travel agent (incl. weight, type of batteries, etc.).
• Take plenty of time to check in, in practice three hours is often not enough.
• Tip: to be on the safe side, you can also bring a folding wheelchair with you.
• Check in advance how you can charge the Segway wheelchair at your destination. In America, for example, it can be charged at 110V, but that is not the case in all countries.
• Do not forget to also register the Segway wheelchair with your (travel) insurer.
• After you have flown, the air will be blown out of your tires due to the difference in air pressure. Tip: you can buy a simple 12V device on the internet with which you can inflate the tires again.
• Unlike in the Netherlands, not everything is flat in other countries, which means that parking the balance wheelchair in a car or elsewhere is sometimes a thing. Tip: take a small board with you that you can place under the rear leg so that you can level the Segway wheelchair yourself.
• Are you going to drive abroad? Then take tension straps or straps with you so that you can secure the balance wheelchair properly. You do not want an 80 kg Segway wheelchair in your neck when braking for a red traffic light.
• If you want to rent a car, it is best to ask for a Dodge Caravan or minivan for 9 people. Perhaps a bit more expensive, but the Flightcase including the separate Segway wheelchair easily fits in here.
Of course we have many more tips about traveling with a Seated Segway. Do you have any specific questions or would you like more information? Please feel free to contact us.
Contact us